I'm working on this project for a poster to sell on Redbubble and also I intend to split the whole into four separate 8 x 10 prints to sell in my Etsy store.
This is my first piece where I am consciously combining the ethos of my photography with my children's book illustration skills. It's a direction I'd like to take my work.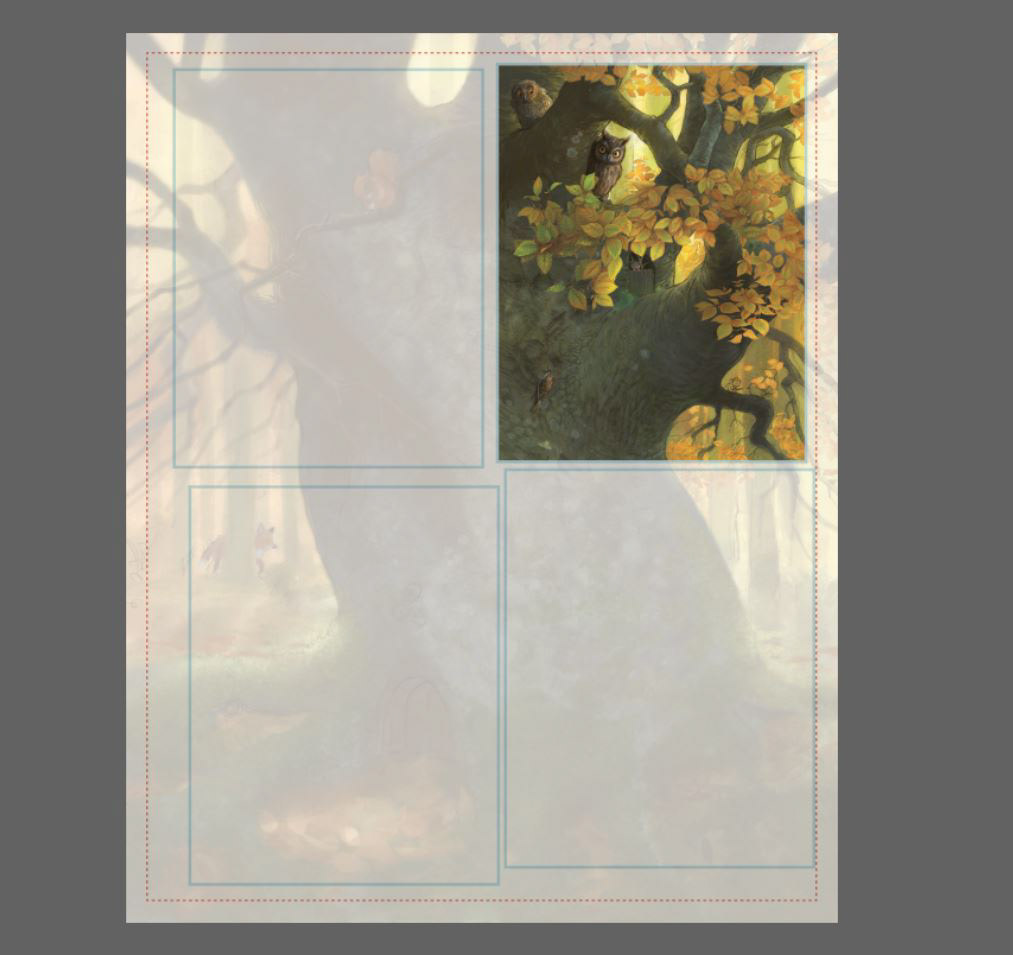 The screenshot above shows the 8"x10" quadrants for the separate prints. It'll be tricky to make each section work as well as making the whole piece look right. I'm not sure if I can achieve a cohesion within the finished picture, my worry is it will look clumbsy, dotted with random details.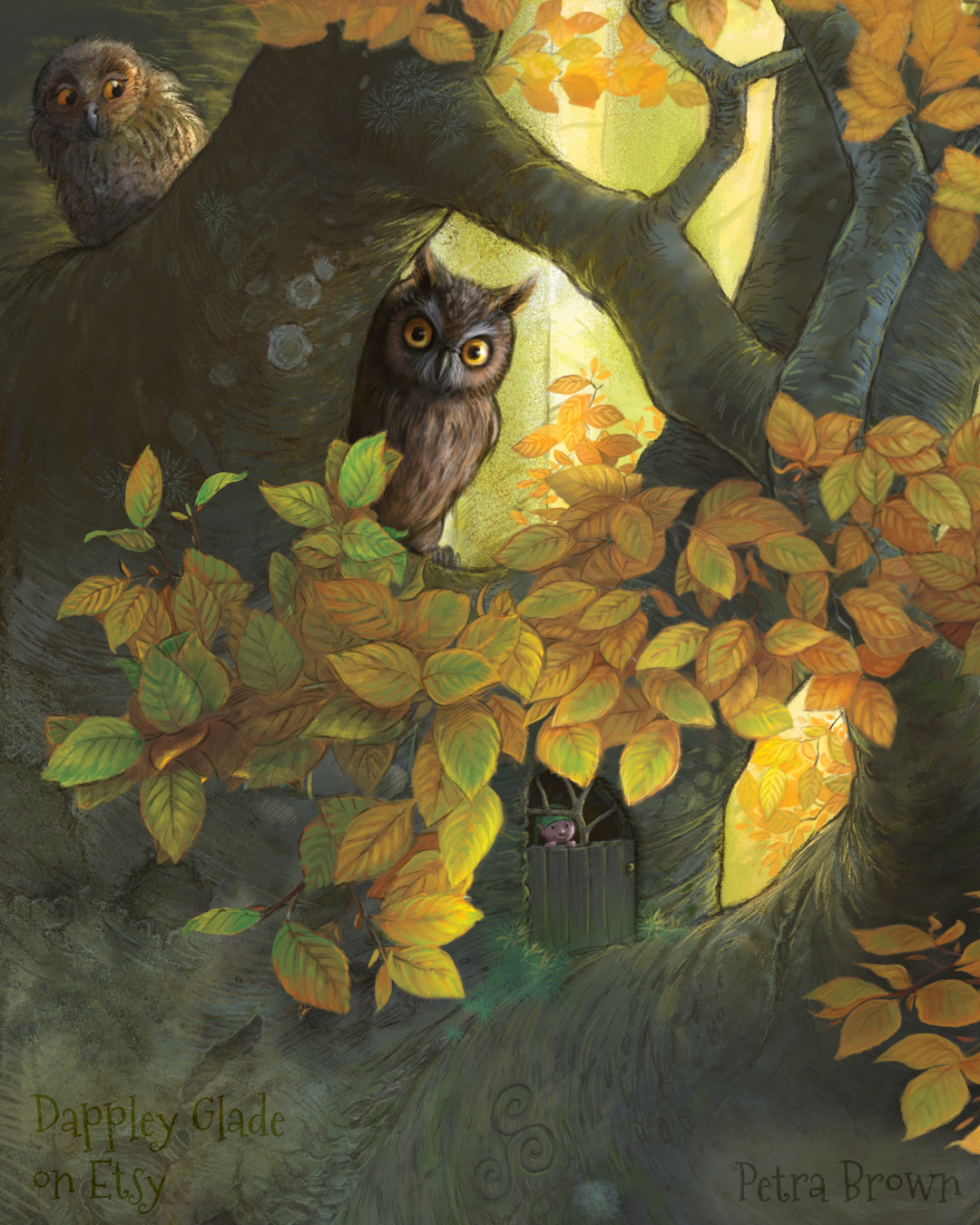 Below are a few sketches for the project...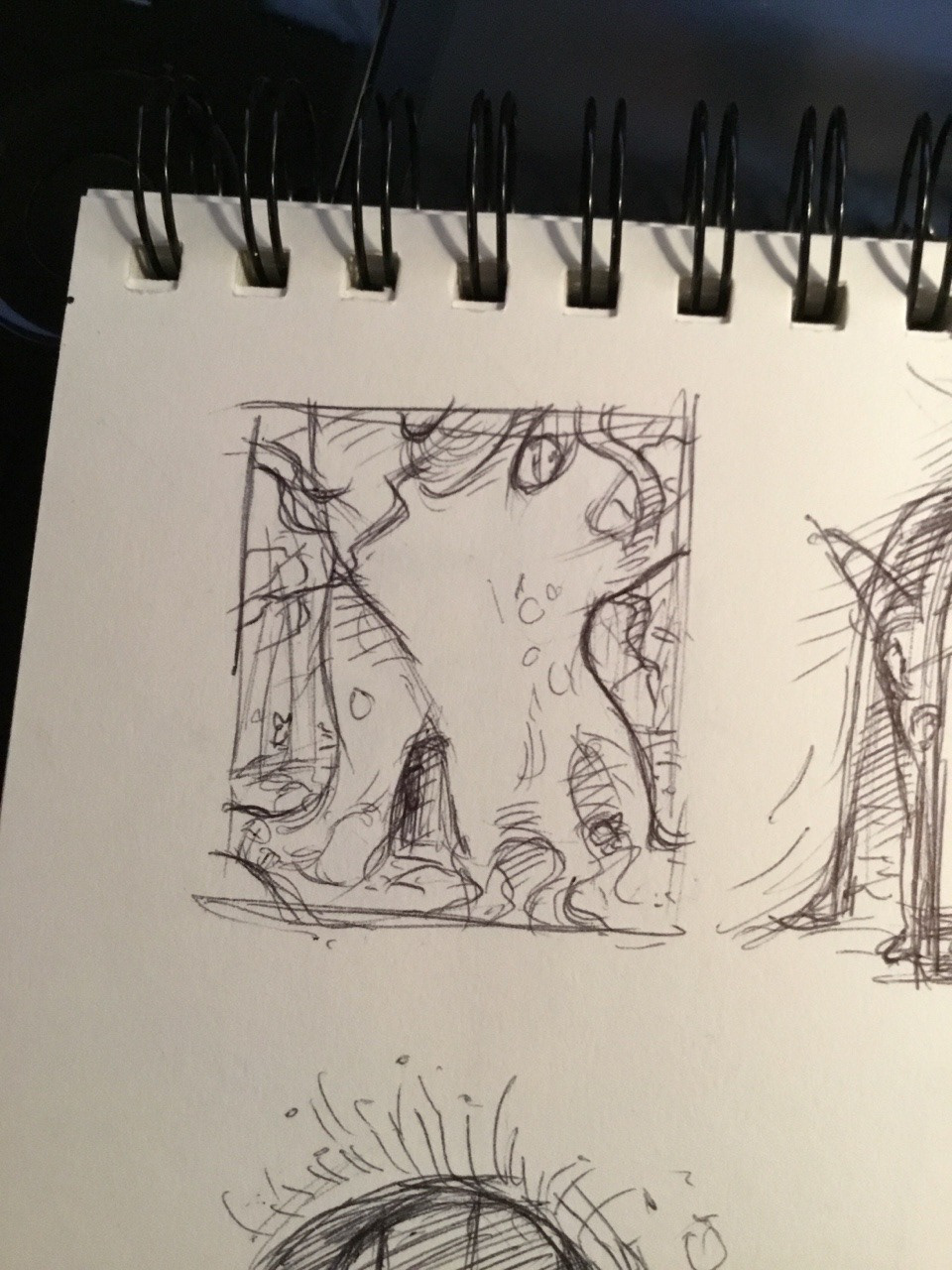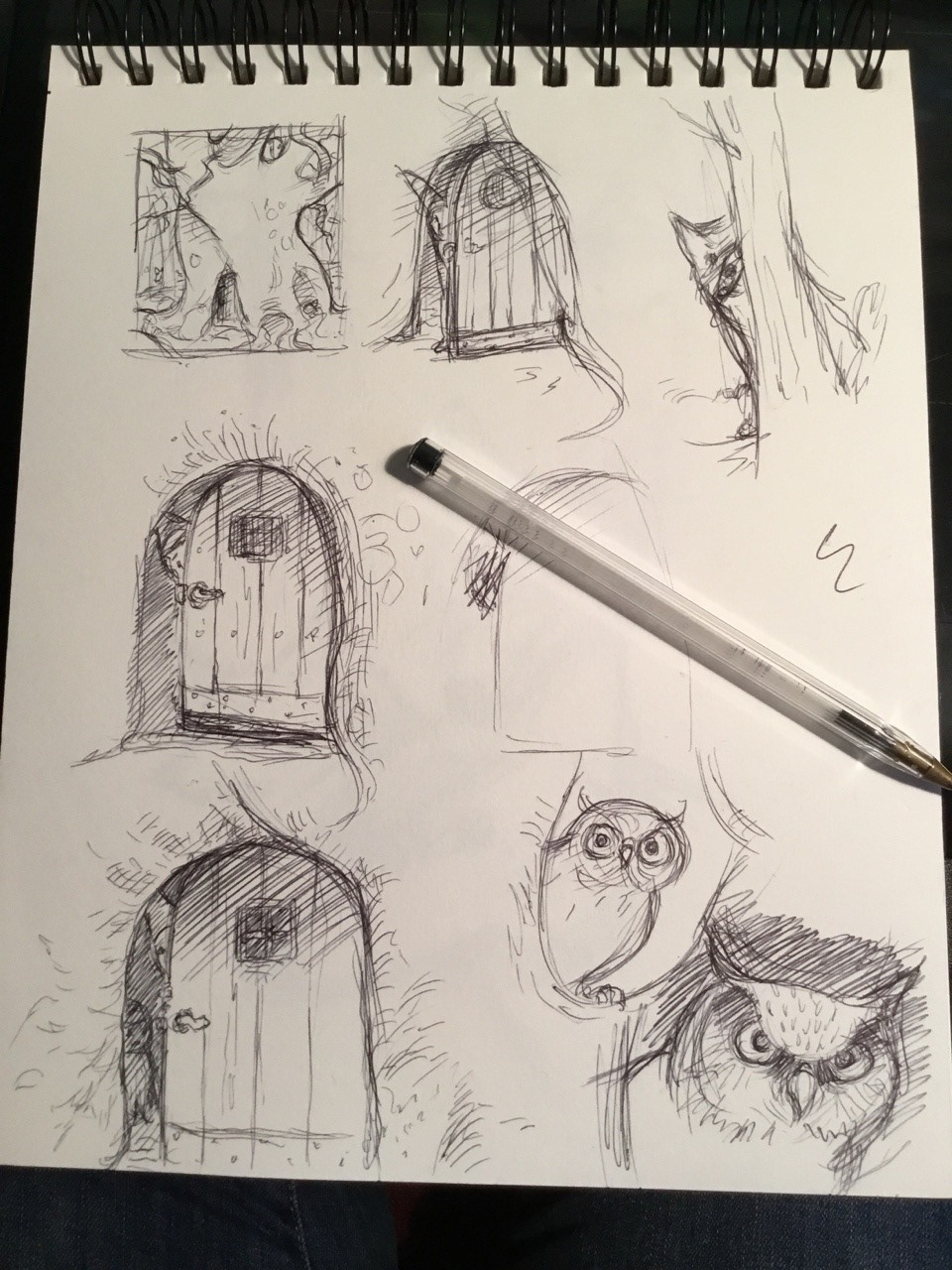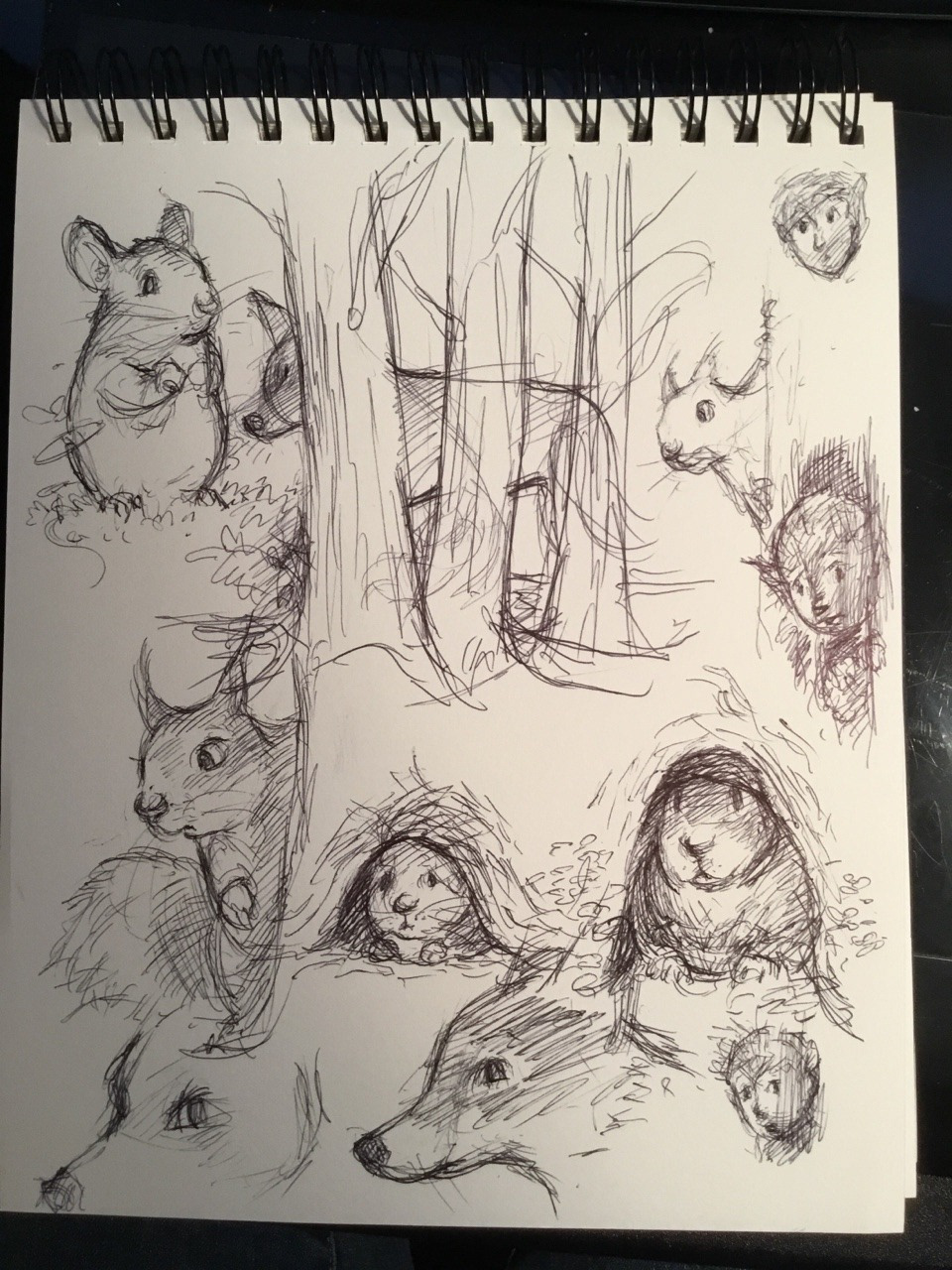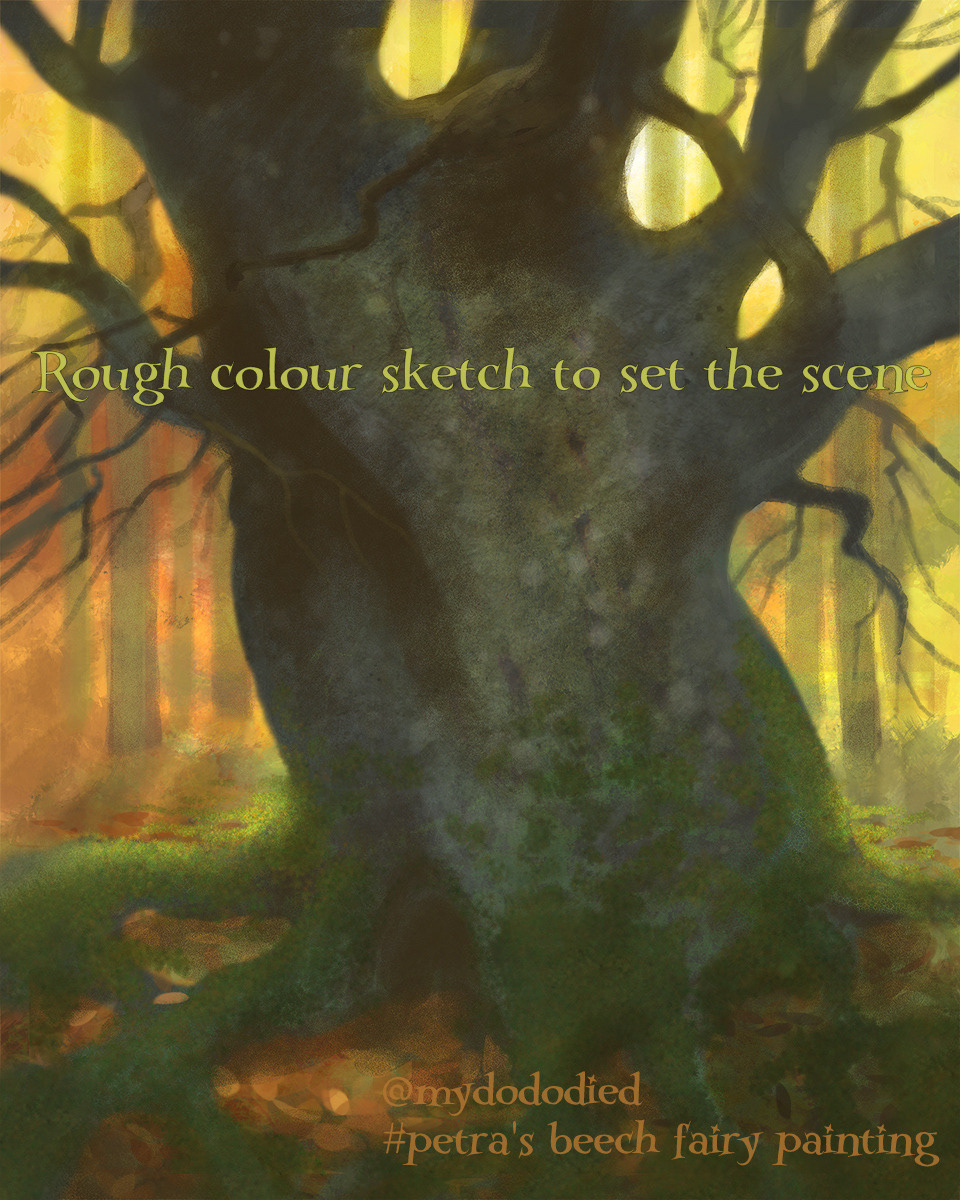 Below are a few of the photographs that inspired the illustration. I love using Photoshop to add doors to my tree portraits. Check out
'Little Doors'